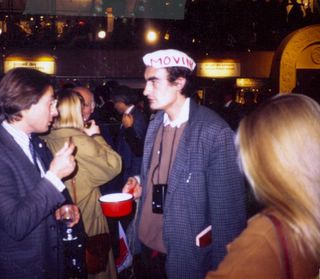 Maybe beggars SHOULD be choosers!
I received an email today regarding an upcoming auction to benefit the scholarship fund for PRSA, which I am a member of. Here is the basic info (edited of course - because who has time to read all this crap.) BTB, my favorite part is in
bold
!
For the past several years PRSA Buffalo/Niagara has held a silent auction at the Excalibur awards dinner. Proceeds support our May C. Randazzo Scholarship for college juniors and seniors planning a public relations career.
Our primary source of funding is the silent auction. Since the auction is so important to the success of this event, we are asking for your help in donating auctions items.
Last year items donated included a week at a condo in St. Augustine, Florida; UB Distinguished Speaker Series tickets; tickets to the BPO, Darien Lake, Shea's and other culturals; gift baskets, wine, a day of golf, spa day, clothing, and other great items.
If you don't work for a firm that can donate an item, take a look at gifts you may have received for a birthday, seasonal celebration or other event that you can "re-gift" (we have no shame!)
OK so here is where I burst out laughing. They are actually encouraging us to give our leftover crap? Should I email them back and let them know that my dad is having a garage sale next week with "Rock Bottom" pricing? Maybe they'll head over for some of his used shit...
I was thinking of finding the dumbest thing I could find on this earth and donating it. Have you received something so stupid, meaningless and downright awful that it pained you to open it and pained you more to have to pretend you liked it? Well, you just let me know because I can donate it to this auction, then I'll have the JOY of seeing it displayed out on the Chinese auction table with no tickets in the basket - mabye that'll teach them shame.